An unofficial fan site dedicated to Vital, an upcoming synth by Matt Tytel - the maker of Helm.
If you're looking for leaked info, then you've come to the wrong place.
This is just a collection of the best publicly released info from Discord, Twitter, YouTube, and the official website.
Release Date: November 24, 2020!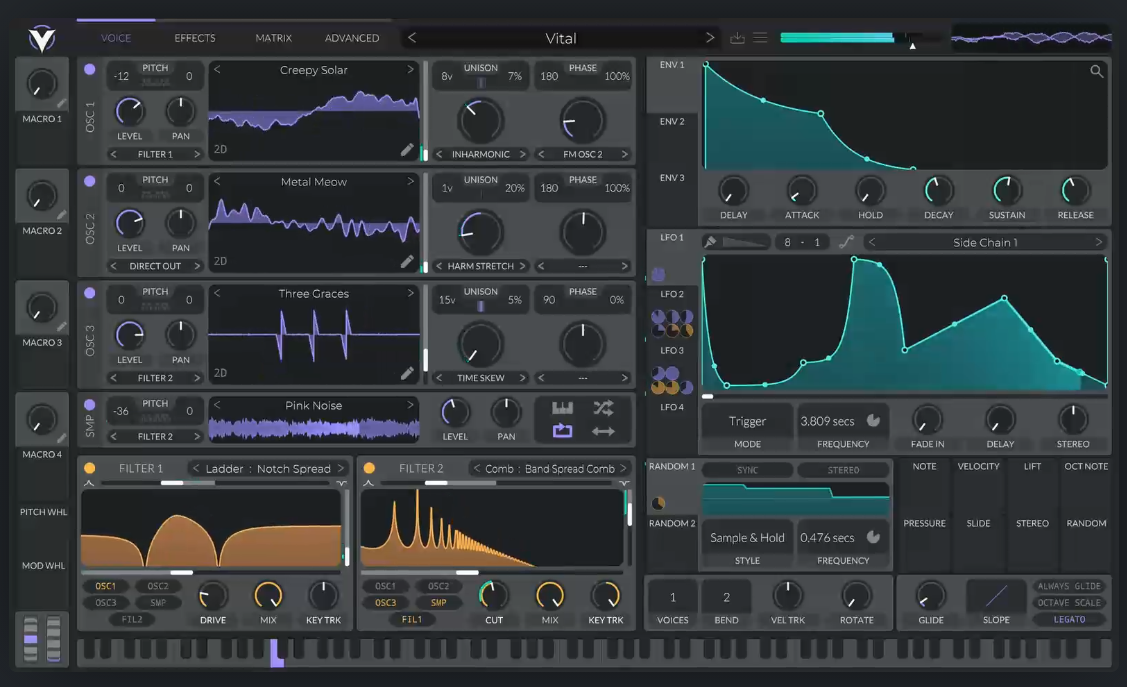 Cost & Release Info
Basic - Free
Plus - $25
Pro - $80

400+ presets
150 wavetables
Unlimited text-to-wavetable
Exclusive Discord perk
Developer support

Subscribe - $5 / month

$5 / month credit in store
Subscriber-only preset bank
Unlimited text-to-wavetable
Exclusive Discord perk
Developer support
First access to new features
First access to new plugins
Wavetables
import your own samples
create new wavetables with the built-in editor
warp existing wavetables into new ones
create wavetables from text
257 frames, but can also play between frames
text to wavetables, with multiple lang support
Sound Engine
up to 8x oversampling
full stereo modulation
future version will work as an insert fx (not V1)
spectral oscillator warping
created with Juce
UI and Visual
GPU optimized
60 FPS
graphics are vector based, not a sprite sheet
you may be able to customize colors, but won't be themeable in the same way that Serum is
Beta
Beta is closed! Go buy the synth on November 24 at vital.audio
there's currently quite a few beta testers, including some familiar names:

Ace Aura
Au5
Azazal
BVSSIC
Fox Stevenson
IMANU
Inverted Silence
Kill the Noise
Mr Bill
Seamless
Slynk
The Living Tombstone
Woulg
Xtrullor

beta channel is closed you can request to be added as beta tester, but not many are being added at this time
Vital Demo @ Sonoj 2019
Apparently Vital is much different than what's shown here (Nov 2019), but still worth watching for a glimpse at the work in progress.
Videos